Happy OT Month!
MiOTA Member Spotlight: Kathy Michaels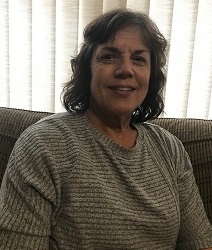 1. When did you join MiOTA?
I joined MiOTA in 1977 when I graduated from college.
2. Where did you go to College?
I went to college at Western Michigan University. At that time I just selected OT on my college application and was accepted into the OT program as a freshman.
3. Where have you worked?
I worked at Mary Free Bed Rehabilitation (Grand Rapids) for 1 year, Children's Hospital of Michigan (Detroit) for 9 years, Royal Oak Schools for 28 years, and The Therapy SPOT (Farmington Hills) for 3 years.
4. What is the BIGGEST Highlight of your career?
Biggest highlight would be working with children most of my career. It was rewarding to help children improve their skill levels, watch their excitement as they mastered skills, and see their self-esteem improve.
5. Why do you think it is important to be a MiOTA Member?
It is important to be a member of MiOTA to support our profession. Licensure was a big issue in the past and without MiOTA to fight for licensure, I am not sure it would have happened. Not sure what issues will arise in the future, but our profession needs a state organization as well as a national organization to protect and support Occupational Therapy.
---
MiOTA's Statement on Inclusion, Diversity, and Occupational Justice
Amidst the suffering that the state of Michigan has experienced due to the COVID-19 pandemic, we now join the nation in grieving the deaths of Amaud Arbery, Breonna Taylor, and George Floyd. Most recently, the murder of George Floyd by four police officers in Minneapolis has revealed the virus of racism that has been present through our society largely unseen and unaddressed for decades. The murders of Ms. Taylor, Mr. Arbery, and Mr. Floyd have unleashed a massive protest movement across the country. These protests are the expression of years of pent-up frustration with racism and inequality.
As an association and members of a profession that espouses the ideals of inclusion, diversity, and occupational justice we cannot remain silent regarding the events of the past week. Our actions and inactions send a strong message about what we think and what we believe. The structural violence and systemic racism that has existed for years within our nation has once again been brought to light with the unnecessary killings of Mr. Arbery, Ms. Taylor, and Mr. Floyd. In addition, over the past two and half months, in the State of Michigan and across the nation, we have been witness to the disparities and equities as African Americans die in greater numbers due to COVID-19.
We must openly denounce the attitudes and beliefs that result in yet another person of color being killed at the hands of those who are charged with serving and protecting. We must also work to address the medical and economic crisis that exists in marginalized communities of color. Our professional commitment to inclusion, diversity, and occupational justice requires that we not only have conversations about occupational justice but that we act to address the social conditions that restrict what people can do and what they can be. As occupational therapy professionals, we must be agents of healing for individual bodies, for our communities, for our state, and for our society.