Upcoming Events
Please view the flyer for more information: https://www.miota.org/docs/MiOTA_Hu...
MIOTA 2023 Advocacy Day
Thursday, March 2, 2023

Anderson ...
Featuring licensure renewal sessions such as pain and DEI - More details to come...
All Events
---
No Current News
The Michigan Occupational Therapy Association welcomes all therapists, assistants, students, and educators in the profession of occupational therapy to explore and enjoy this website.

Patients and their family members and advocates will find information about how the OT practitioners across the state can help them to participate fully and perform at the highest level within their personal life roles...truly living life to it's fullest!

As you use this site you will note that some areas are for members only. We wish to thank those members who have demonstrated their support for their profession and this association, which is the Voice of OT within the state of Michigan.

We hope that those who have not yet joined will take this opportunity to become a member of MiOTA. MiOTA is a voluntary professional association of occupational therapy practitioners who are dedicated to supporting the profession through advocacy and communication.
Welcome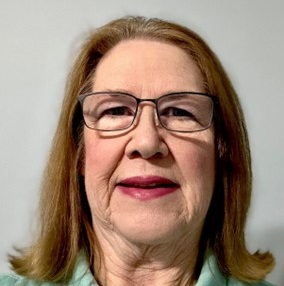 MiOTA Member Spotlight:
CINDY KLINGER, COTA/L, FMiOTA
Cindy Klinger has worked extensively in skilled nursing facilities (SNF), working at more than 26 SNFs throughout MI. She has also worked in other settings including acute care, home health and assistant living facilities. Cindy is the former Rehabilitation Director at Broad River Rehabilitation. Allendale, MI.
Cindy has had an interesting route to Occupational Therapy. She graduated from Baker College, Muskegon, MI with an Associate Degree in Applied Science, and Grand Rapids Baptist College (now Cornerstone University) with a bachelor's degree, majoring in Communication and minoring in Psychology and Physical Education in 1982. Post-graduation, her desire was to obtain a master's degree in Audiology, however, life did not present the opportunity. After working in the banking sector for 29 years, during the Great Recession of 2008-2009, Cindy changed direction and returned to school obtaining a degree in occupational therapy as an OTA. Cindy says, It was a big decision to return to school after so many years, but I took the leap and succeeded.
Outside work, she loves sewing, quilting, crocheting, hiking, and biking the trails in and around Grand Haven. Her favorite vacation time is visiting lighthouses in Michigan, and she has seen 58 of the 116 lighthouses.
While in the OTA program, Cindy learned the importance of being a part of the state and national Occupational Therapy Associations and joined MiOTA and AOTA right away to support the field. She recalls attending her first MiOTA conference as a student where she was learning things outside her understanding at the time. However, this led her to study beyond the classroom to help solidify her area of concentration. Now, she has presented sessions at many MIOTA conferences with concentration on SNF interventions.
Cindy was honored with the COTA Award of Excellence in 2016. She says, I have strived to stand up for that honor throughout my career. At the annual MIOTA Conference this year, 2022, Cindy was honored with the MIOTA Roster of Fellows Award. She attributes her success in the field of Occupational Therapy to all who have helped her grow including the professors at Baker College; her CIs including Robin Pegg and the management teams at Concept Rehab, HCR Manor Care and Broad River Rehab.
Cindy became involved with MiOTA working with Denise Justice on the conference planning committee in 2014 and continues to be a part of that committee. She has been the Finance Director of MiOTA's Executive Board since 2017, leveraging her expertise from a former career for the Michigan OT community. Cindy would like to acknowledge Kirsten Matthews, Denise Justice, Cathleen Johnson and other MIOTA executive board members who supported and encouraged her for the past 11 years.
Learning the benefits of MIOTA early on in her career, Cindy encourages every 8000 + OTR/ COTA /Student in the state of Michigan to become members of MIOTA to continue learning, to have a stronger voice toward relevant legislative changes that affect the profession, and to establish broader networking opportunities which could assist in navigating professional changes that are sure to occur in the years ahead.


If you would like to be highlighted or would like to nominate a MiOTA member, please email us at website@miota.org (Attn: Renuka Roche) or at renukaroche@gmail.com